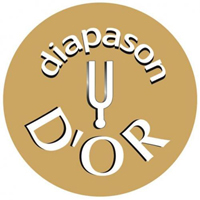 We are excited and happy to announce that our album The Lion's Ear has been awarded the prestigious French distinction Diapason d'Or!
Read more here.
This is the second one in the collection: the first one was awarded to Johannes Ciconia: Opera Omnia.
La Morra and Professor Anthony Cummings were also recipients of The Noah Greenberg Award (2014) from the American Musicological Society.